WE LOVE TO SHOWCASE AND SHARE OUR PROJECTS
This email address is being protected from spambots. You need JavaScript enabled to view it.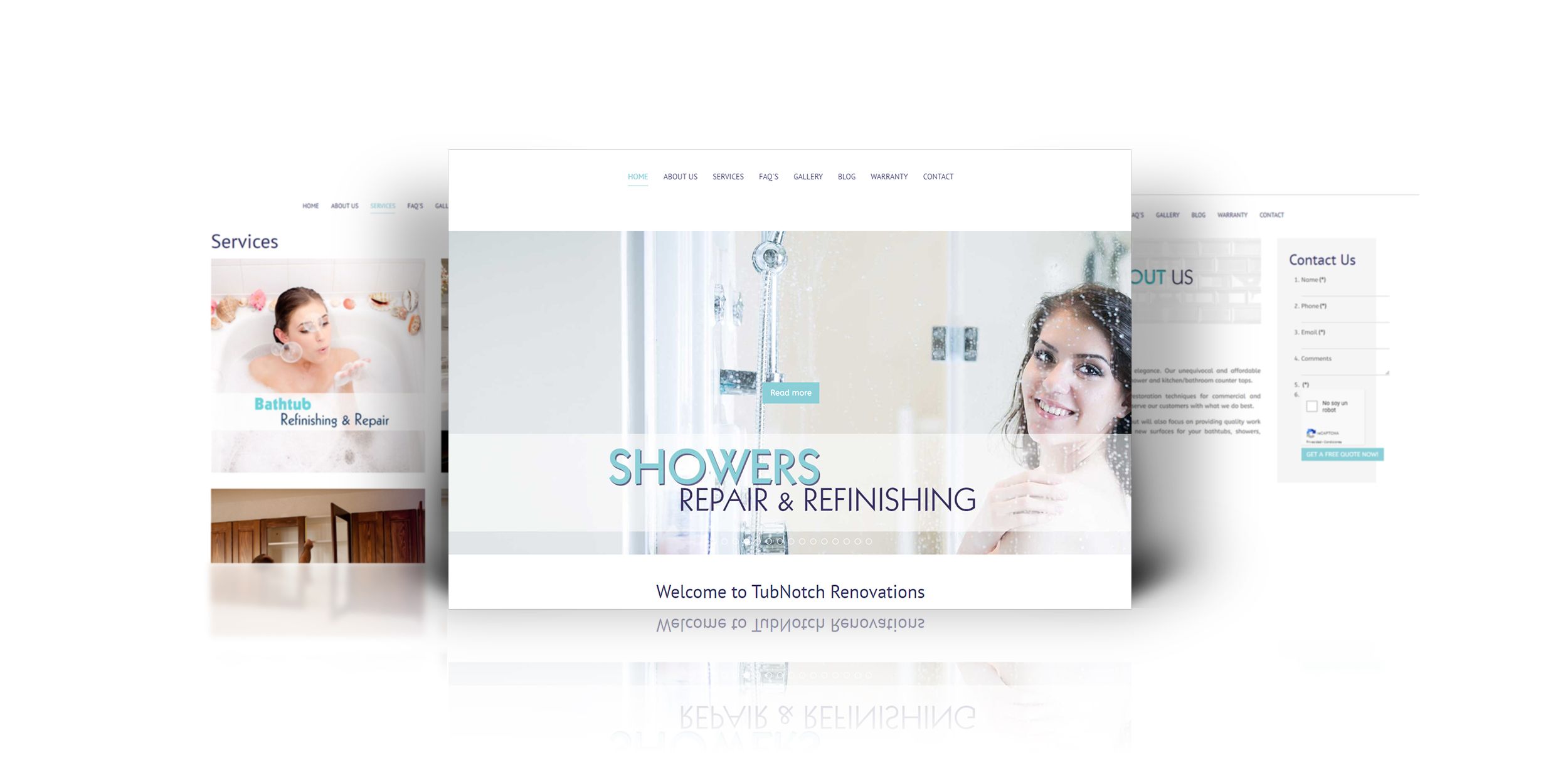 TubNotch Renovations offers not only utility/functionality but also elegance. Our unequivocal and affordable resurfacing options give you the new surfaces for your old bath tub/shower and kitchen/bathroom counter tops.
For over a decade TubNotch Renovations has provided quality restoration techniques for commercial and residential properties all over Houston. We are grateful to be able to serve our customers with what we do best.
FEATURES OF THE WEBSITE
Galleries
Contact box
Animated banners
Subscriptions
Editable
Downloads
Print
Internal search
Site Structure
Interactive Maps
Testimonials
Facebook Comments
Facebook
Twitter
Google Business
LinkedIn
YouTube
Pinterest
Instagram