WE LOVE TO SHOWCASE AND SHARE OUR PROJECTS
This email address is being protected from spambots. You need JavaScript enabled to view it.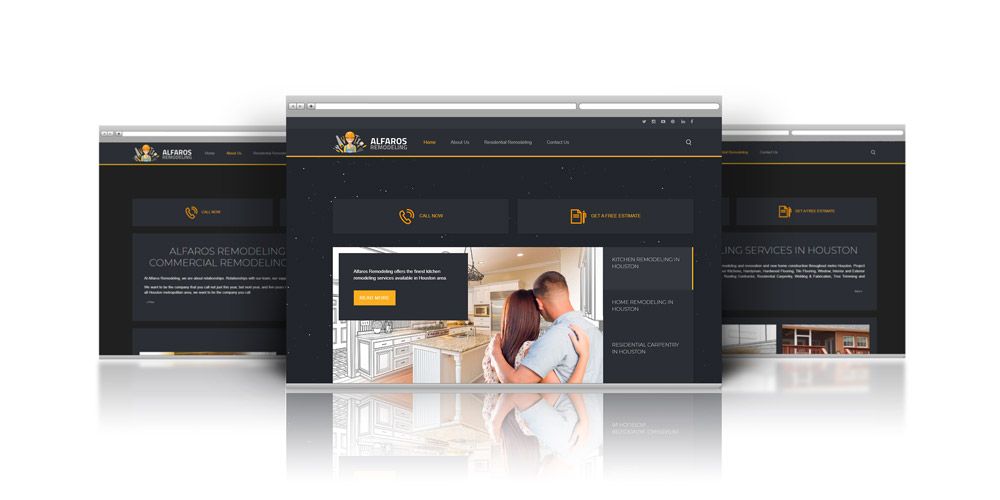 At Alfaros Remodeling, we are about relationships. Relationships with our team, our suppliers, and especially, relationships with our customers.
We want to be the company that you call not just this year, but next year, and five years from now… anytime you need work done on your home or business space in all Houston metropolitan area, we want to be the company you call.
FEATURES OF THE WEBSITE
Galleries
Contact box
Animated banners
Subscriptions
Editable
Downloads
Print
Internal search
Site Structure
Interactive Maps
Testimonials
Facebook Comments
Facebook
Twitter
Google Business
LinkedIn
YouTube
Pinterest
Instagram