The great advantages of 5G for companies: Higher speed in transmissions
Internet marketing agency
The first most obvious change is the speed in the transmissions that can approach 15 or 20 Gbs per second. The acceleration will allow real-time access to the cloud and, therefore, enjoy programs, artificial intelligence and resources remotely without waiting. Decision making, access to data, videos, graphics and instructions will be instantaneous. The great beneficiary will logically be the cloud.
Imagine what it can mean for an organization to have instant access to all the resources of a central computer that brings together applications, algorithms and storage without waiting. The great advance will consist of being able to activate level software remotely as if it were running on personal terminals. Real time will be key so that our mobile devices are no longer limited by their memory capacity and data accumulation.
All this will imply a reduction in the cost of communications hardware, being able to privilege intrinsic capacities such as audiovisual or handling quality, and new functionalities for the future in data representation such as 3D or multisensory information collection systems.
Source: empresas
About LaraNet: We are a web design firm focused to help you to grow your business and communicate with your customers and prospects using two simple but powerful tools: 1) Interactive Website and 2) Internet Marketing Strategy on social networks like Facebook, YouTube, Twitter, LinkedIn, etc… Whether you want to work with just a web page, or launch or improve your presence on Facebook, Google+, LinkedIn or communicate with your customers through newsletters, or improve the location of your business in the search engines through Search Engine Optimization, or start marketing your products or services online, in LaraNet we can help you.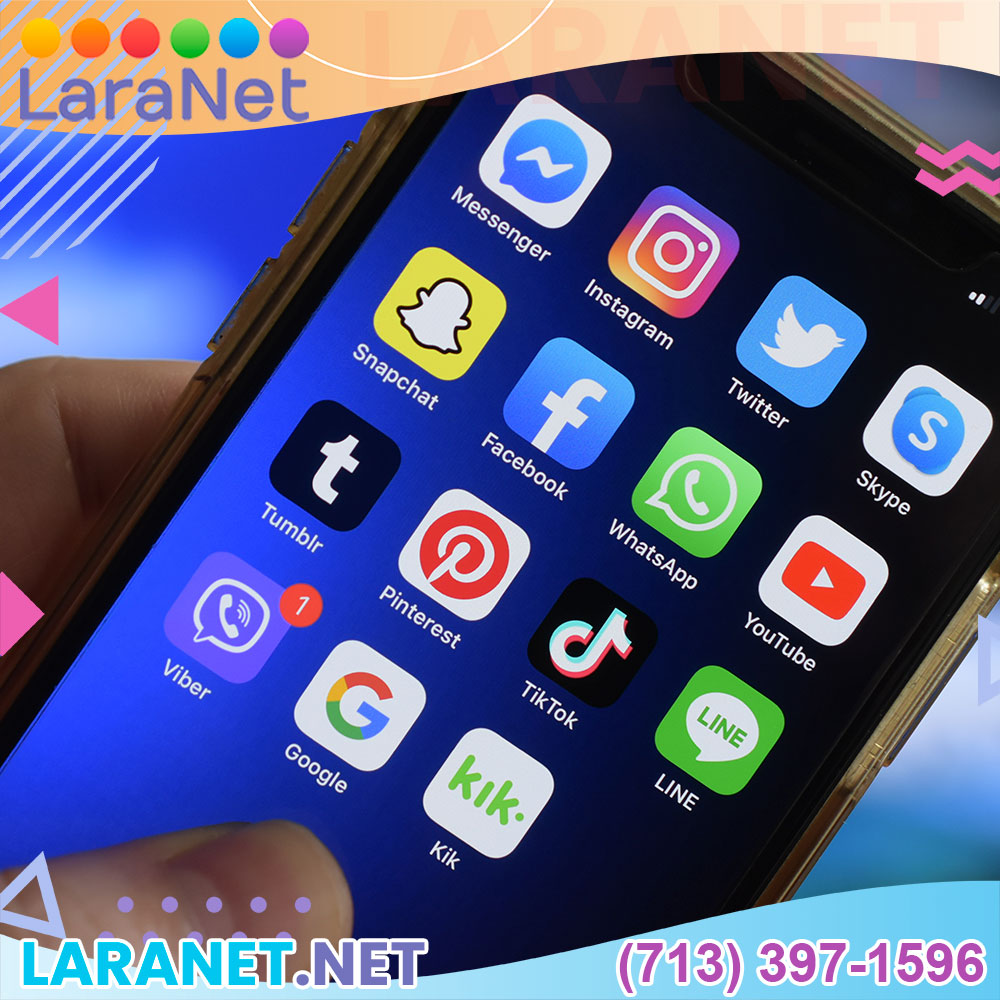 Houston Small Business Websites.
Website designer in Houston, Web Designer in Houston, Web Site Developer in Houston, Webmaster in Houston, Internet Marketing Agency in Houston, Website Consultant in Houston, Enrique Antonio Lara Vidales, LaraNet, Web Design in Houston, Website Development in Houston, Open Source Content Management, Internet Marketing Services, Houston Small Business Websites, Integrated Internet Marketing, Content Marketing Specialist, Community Manager Specialist, Houston Internet Marketing for Small Business.