How to Choose a Social Media Platform for Your Business
Internet Marketing for Small Business
Three Steps to Choosing the Right Social Media Platform for Your Business
Social media marketing is a must for any business looking to grow. Here are three steps to help you find the right platforms to focus on.
Seek Out Your Target Audience
Who is your target audience? On which platforms are they spending most of their time? When they are on these platforms, what are they doing? What are they seeking out? Who are they interacting with? How are they interacting with the platform? Look at the key demographics such as gender and location of the users and gain a general understanding of what each network is used for.
You may also want to check out which platforms your competitors have successfully engaged with their audience on. A simple Google keyword search can help you see which social media network your market is most active on. For example, try search terms like "motorcycle shops + Facebook", or "motorcycles + Pinterest". Even if your business caters to a niche market, you'll be surprised at the broad spectrum of users who are on social media networks.
To get a comparison of social media networks, check out this post: Comparing Social Media Platforms for Marketing
Define Your Objective on Social Media
What are your social media marketing goals? Are you trying to grow your audience, spread word of mouth, or engage with your current customers on social media? Perform an audit of your business: start with identifying gaps in your current marketing plans. Do you need to:
-Grow your base?
-Improve your customer service and build customer loyalty?
-Create a channel for customer feedback?
-Update your customers on new products, services, or deals?
–Increase traffic to your website?
-Conduct informal market research?
Initially, rather than defining your goals in terms of the number of fans or followers you want to reach, think about which platforms will help you increase engagement with your audience. The number of followers you have is simply a vanity metric that doesn't indicate business success. It's important to keep in mind that with social media, a larger audience doesn't necessarily convert to real results for your business, while a highly engaged audience (despite its size) will. Align the objectives of your social media marketing plan with the platform that will complement your goals.
Identify Your Resources and Skills
What types of resources and skills are needed to execute a successful social media marketing plan for the different types of networks? We already know now that each platform is unique in terms of how you can engage your audience, but each platform also complements different sets of skills and require different resources to execute. It's not only important to align the needs of your business with the right social network, but it's also vital that you have the skill set and resources to effectively use it.
There are also a number of free marketing tools online to help you create content that's optimized for each type of social media network. Think about what your strengths are and research what type resources or skills are involved to be successful on each network.
Source: ThriveHive
About LaraNet: We are a web design firm focused to help you to grow your business and communicate with your customers and prospects using two simple but powerful tools: 1) Interactive Website and 2) Internet Marketing Strategy on social networks like Facebook, YouTube, Twitter, LinkedIn, etc… Whether you want to work with just a web page, or launch or improve your presence on Facebook, Google+, LinkedIn or communicate with your customers through newsletters, or improve the location of your business in the search engines through Search Engine Optimization, or start marketing your products or services online, in LaraNet we can help you.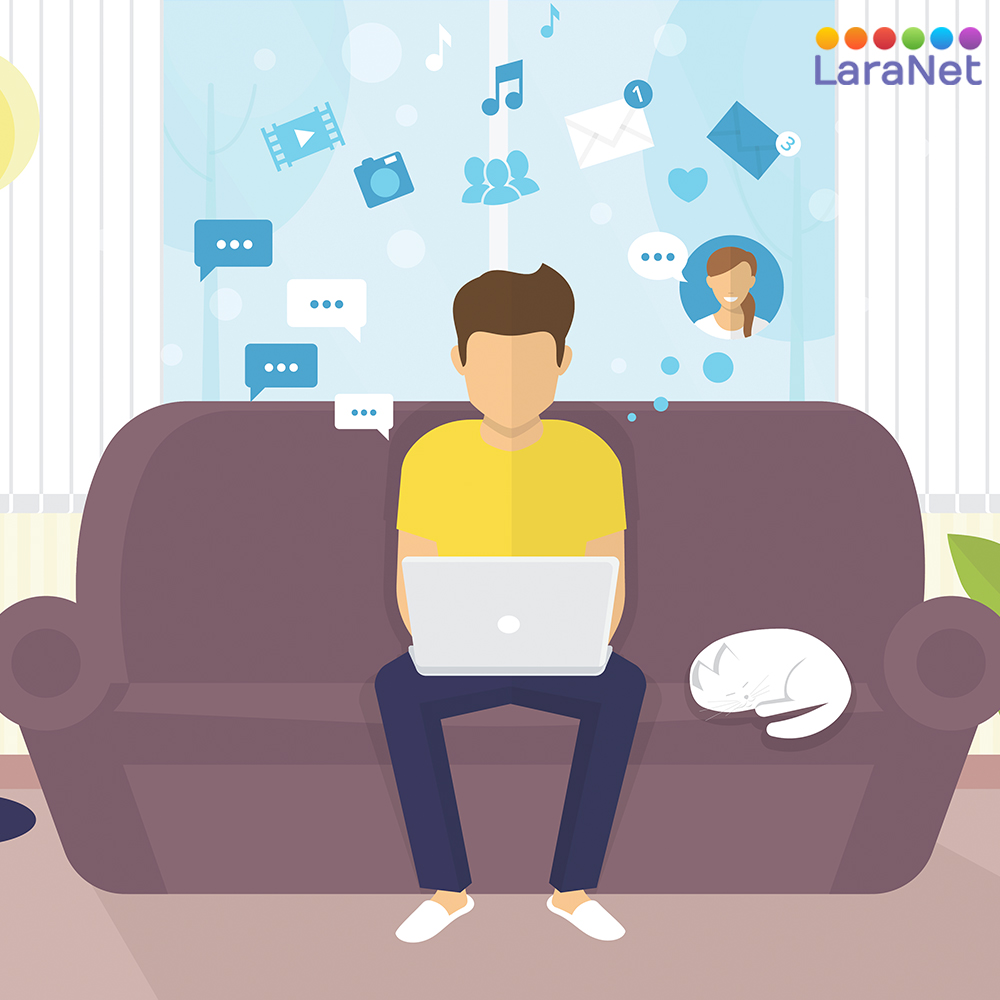 Internet Marketing for Small Business.
Website designer in Houston, Web Designer in Houston, Web Site Developer in Houston, Webmaster in Houston, Internet Marketing Agency in Houston, Website Consultant in Houston, Enrique Antonio Lara Vidales, LaraNet, Web Design in Houston, Website Development in Houston, Open Source Content Management, Internet Marketing Services, Houston Small Business Websites, Integrated Internet Marketing, Content Marketing Specialist, Community Manager Specialist, Houston Internet Marketing for Small Business.