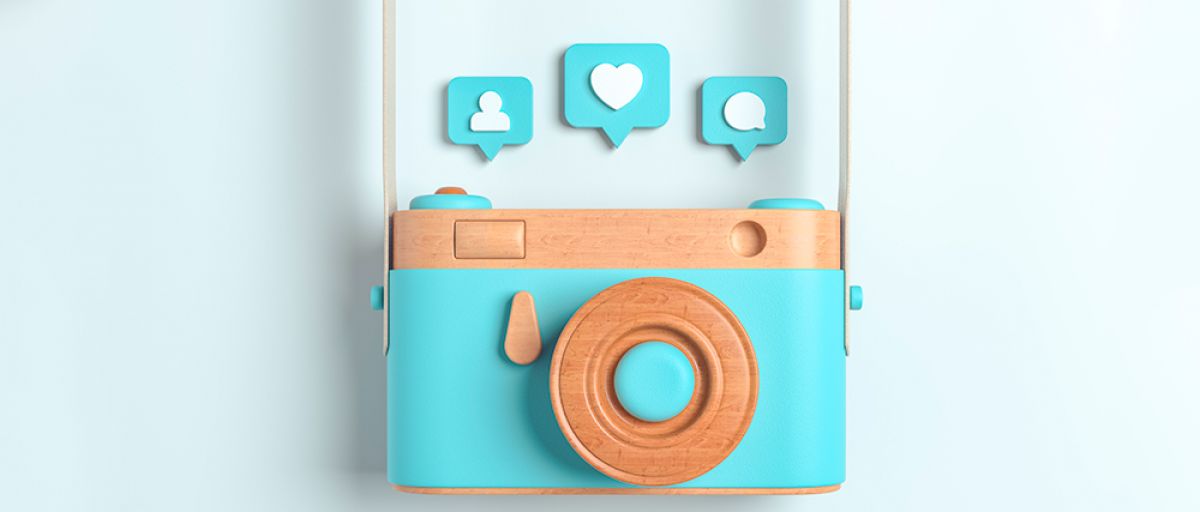 These 5 Tips Will Help You Get Noticed on Instagram
Web Design in Houston
Have you been using Instagram for a while, yet only have a handful of followers to show for it? Do you rarely receive likes and comments on your photos?
If so, these tips should help you steamroll through that plateau and create an Instagram profile to wow your audience.
Use Only Your Best Photos
Take a look at the people you follow on Instagram. Unless they're friends, celebrities, or more practical Instagram accounts, you're likely following them because you love their photos. So put yourself in your followers' shoes, and only share photos with them that you, yourself, love.
When people land on your Instagram account, you'll want them to be blown away with your smartphone photography skills. This will not happen unless you're only posting your best shots to your public profile.
This doesn't mean you must stop posting all those impromptu selfies and less-polished photos. Instagram has a new feature (gradually rolling out to everyone) that allows you to share some of your posts only to your "Close friends" list, which should generally just comprise your friends and family. You can manage your list by clicking the Star icon at the top of your profile when you're logged in.
When you post a shot to your Close friends list, it does not appear on your public profile so you don't need to worry about it tainting the rest of your Instagram portfolio.
Pick a Niche
If you're trying to get more Instagram followers, it's likely you're looking for a certain kind of follower. If you travel a lot, you'll want to appeal to other travellers. If you're a foodie, you want other foodies to tag along on your food adventures. So always keep this in mind.
Make sure that each photo you upload will be interesting to your "ideal follower". Take Sorelle Amore, for example (see below). She's the undisputed queen of the "advanced selfie". People follow her account because they love what they see, and know that her profile will (likely) continue to deliver photos along the same vein.
One of the main reasons people unfollow accounts on Instagram is because the photos being shared simply don't resonate with them, so be careful not to fall into that trap.
Have Your Own Aesthetic
People also follow Instagram accounts because they love the aesthetic of that account. They love the style of the photos being uploaded. You can't have this appeal if you're constantly changing up your filters, swapping between color and black and white, or playing around with different styles day in, day out.
So, spend some time figuring out your own aesthetic. Accidentally Wes Anderson focuses largely on symmetry and pastel colors. Foodstories sticks to beautifully shadowy food and interior styling .
This doesn't mean you're locked into this style forever. You're (obviously) free to evolve your photography aesthetic as you like. But when it comes to getting people to follow you on Instagram, having a recognizable, largely consistent style can be a real help.
Use Hashtags Wisely
Using hashtags is one of the main ways to get more people to see (and hopefully interact) with your photos and videos. Instagram limits the number of hashtags you can use in each post to 30. And while there is some debate over how many hashtags you should actually be using, there's no right answer.
Using all 30 doesn't appear to have any negative effects, so knock yourself out.
When it comes to picking which hashtags to use, avoid super-popular ones like #love or #instagood. They're just too broad to be of any use.
Instead, keep your chosen hashtags highly relevant to your interests. To do this, start typing a hashtag into your caption, and Instagram will suggest alternatives that could perform well for that topic. Don't fall into the lazy trap of using the same hashtags all the time, though. Customize them to the subjects of your photos, and you'll reach far more people.
Don't Post Too Often
When you don't have any followers, you don't have many people to annoy by constantly posting too many photos. But as soon as your following starts to grow, do not inundate them with too many posts per day.
Looking at the figures for my client's accounts, I'd recommend not posting more than four photos or videos in a 24-hour period.
And don't forget: space them out! Don't upload all your photos at once. To help you do this you can save posts ready to publish as drafts within Instagram (on Android). Preview app is a more advanced way to do this, and is available on both iOS and Android.
Alternatively, you could use a service such as Later or Buffer to schedule posts in advance. You should also know how to repost on Instagram.
Source: MakeUseOf
About LaraNet: We are a web design firm focused to help you to grow your business and communicate with your customers and prospects using two simple but powerful tools: 1) Interactive Website and 2) Internet Marketing Strategy on social networks like Facebook, YouTube, Twitter, LinkedIn, etc… Whether you want to work with just a web page, or launch or improve your presence on Facebook, Google+, LinkedIn or communicate with your customers through newsletters, or improve the location of your business in the search engines through Search Engine Optimization, or start marketing your products or services online, in LaraNet we can help you.
Website Design in Houston.
Website designer in Houston, Web Designer in Houston, Web Site Developer in Houston, Webmaster in Houston, Internet Marketing Agency in Houston, Website Consultant in Houston, Enrique Antonio Lara Vidales, LaraNet, Web Design in Houston, Website Development in Houston, Open Source Content Management, Internet Marketing Services, Houston Small Business Websites, Integrated Internet Marketing, Content Marketing Specialist, Community Manager Specialist, Houston Internet Marketing for Small Business.