Why Do I Need A Website? Here Are 21 Reasons - Part 2
Webmaster in Houston
Reason #11 – Customer support
You can greatly reduce the cost of customer support by have a ticketing system, or even just an FAQ on your website. I can think of about 5 companies off the top of my head that streamline your customer service straight from your website.
Reason #12 – This email address is being protected from spambots. You need JavaScript enabled to view it.
I know there are other ways to do this, but by having a website you can have your own email This email address is being protected from spambots. You need JavaScript enabled to view it.. It is more professional and easier to remember. I know you love your This email address is being protected from spambots. You need JavaScript enabled to view it. , but it doesn't really resonate with customers.
Reason #13 – Press releases
I know that sounds a bit far out, but it is true. You can run really cheap press releases online about your business, but to do it you will require a website. In fact, I have had clients who were absolute nobodies get one million views on YouTube because of online press releases.
Reason #14 – Stick it to the man
The best answer to "Why do I need a website?" would be that you can stick it to the man. It is the easiest way to quit your job and earn a living.
Reason #15 – Any topic or hobby will do
Do you love sports? How about ballet, alternative dance, photography, holidays, Kit-Kats, cars, skateboards, science or animals? Well, then you have a business idea just waiting to happen. The internet has room for an unlimited number of niche blogs that can attract traffic and revenue. Just pick something you love and start writing about it.
Reason# 16 – Connect with fellow web masters
On a little side note, if you own a website you get to call yourself a 'web master'. Pretty cool! But reason #16 for 'why I need a website' is that you can easily make new business and personal connections with other website owners. This can lead to extra streams of income for you!
Reason #17 – Gives you a voice
Have you ever been in an argument with someone and said "Well, I have written an article about that on my website, and actually, that isn't the case." It feels great! For some reason people don't want to argue with you if you've written about something on your website. It also gives you a place where you can voice your opinion without judgment. If someone leaves you a comment you don't like you can just drag it over to the spam folder.
Reason #18 – Do business your own way
You don't need permission from your boss or company lawyer. Ash Ambridge drops the 'F-Bomb' all the time because she can, and no else is asking her to stop. Now she has a world class business with thousands of customers.
Reason #19 – Beat the big guys
Have you ever wanted to get into business, but don't know how to compete with all the big names out there? By creating an incredibly beautiful website with a solid strategy behind it you can smash the big guys to pieces. You have no chance of building bigger skyscrapers, but your website can break down the perceived wall between you and them.
Reason #20 – Instant credibility
Have you ever had difficulty making that sale? Or convincing someone that you are the real deal. By having a well structured website you can foster instant credibility with anyone. You can provide the ultimate proof that you are, in fact, the realest of all deals (couldn't resist that phrase).
Reason #21 – Helps you to find a new job
I bet you didn't see this one coming. I have been harping on about how a website can help your business, but it can help you personally too. Not only can a website host your resume or CV, but by owning and managing your website you have demonstrated tons of hard and soft skills. Having worked in HR once upon a time, I know it is valuable.
Source: BigMouthMarketing
About LaraNet: We are a web design firm focused to help you to grow your business and communicate with your customers and prospects using two simple but powerful tools: 1) Interactive Website and 2) Internet Marketing Strategy on social networks like Facebook, YouTube, Twitter, LinkedIn, etc… Whether you want to work with just a web page, or launch or improve your presence on Facebook, Google+, LinkedIn or communicate with your customers through newsletters, or improve the location of your business in the search engines through Search Engine Optimization, or start marketing your products or services online, in LaraNet we can help you.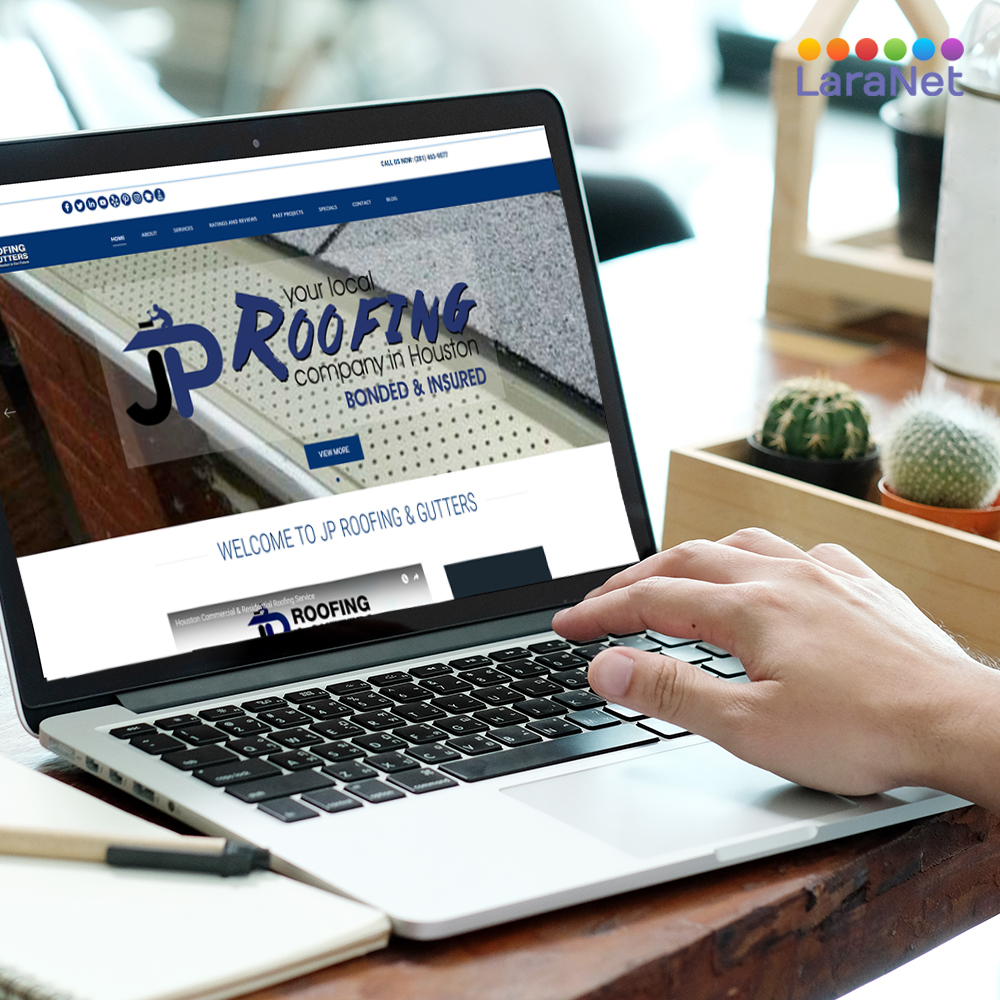 Webmaster in Houston.
Website designer in Houston, Web Designer in Houston, Web Site Developer in Houston, Webmaster in Houston, Internet Marketing Agency in Houston, Website Consultant in Houston, Enrique Antonio Lara Vidales, LaraNet, Web Design in Houston, Website Development in Houston, Open Source Content Management, Internet Marketing Services, Houston Small Business Websites, Integrated Internet Marketing, Content Marketing Specialist, Community Manager Specialist, Houston Internet Marketing for Small Business.