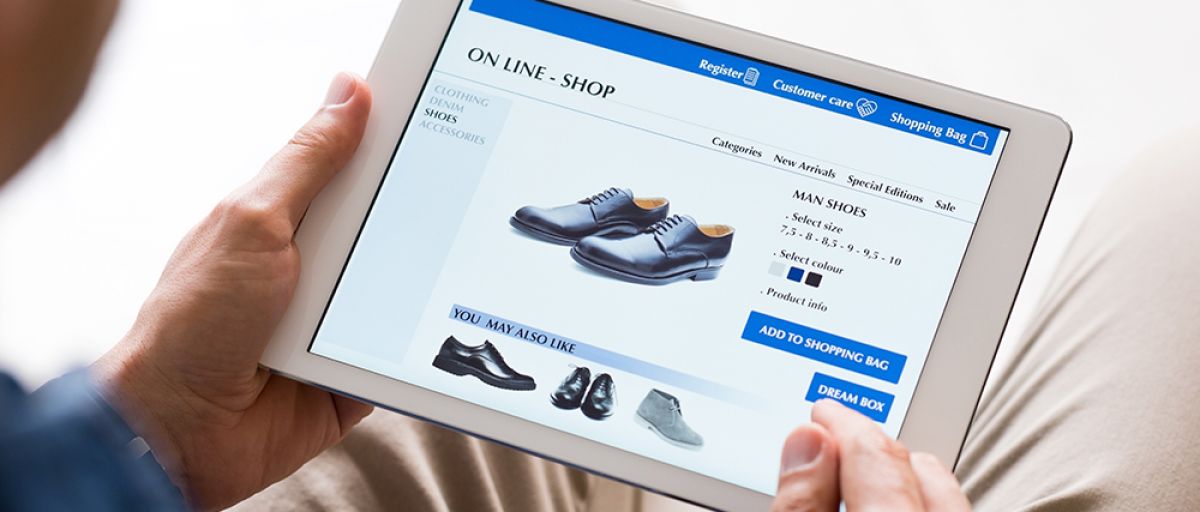 How to Start Selling Online in 6 Simple Steps
Houston Small Business Websites
If you've got a dream to make a living (and maybe make a fortune) as an online entrepreneur, but are not sure how to start selling online, you're not alone. Many a great idea and would-be entrepreneur have fizzled when faced with the problem of how to sell online.
How to Start Selling Online in 6 Steps:
Step 1: Find a killer product
Step 2: Put together a marketing plan
Step 3: Choose an Ecommerce platform
Step 4: Build your website
Step 5: Implement your marketing strategy
Step 6: Never stop learning
Step #1: Find a Killer Product
There are stories of people making millions of dollars on nonsensical products thanks to their unique marketing approach (the pet rock is one that comes to mind) but finding success selling online is going to be a lot easier if you have a great product, or, better yet, multiple great products.
The good news is that you don't have to reinvent the wheel to build a wildly successful business. There are plenty of online stores selling "me too" products that are doing extraordinarily well, and this is actually how most entrepreneurs get started. One great way to find products is to purchase them in bulk from wholesalers. Platforms such as Alibaba.com allow you to find a vast range of products that are incredibly affordable. Find one that fits a niche you're comfortable with, isn't overcrowded, is marketable, and has good profit margins, and get started selling.
Another excellent option that keeps your physical and shipping costs low is digital products. Digital products include ebooks, games, online courses, and so on.
With digital products, you don't have to deal with the hassle of shipping, inventory management, or anything else you will encounter when you're selling physical products. Best of all, digital downloads are hot sellers right now, with plenty of people willing to pay good money for things that exist only as 1's and 0's on a computer. Figure out what your expertise is and how you can turn it into a sellable product.
Step #2: Put Together a Marketing Plan
Selling online is all about marketing. Gone are the days where you could just throw up a website, sit back, and watch the traffic pour in. While it's still completely doable to build an online store that sees a ton of traffic – and a ton of sales – you've now got to bust your tail to get it there. Fortunately, there are a lot of marketing strategies you can put to use to drive people to your site, including:
PPC advertising
Social media marketing
Blogging/content marketing
Building backlinks to your site
Email marketing
Search Engine Optimization (SEO)
Affiliate marketing
Video marketing
And many, many more…
You will want to learn as much as you can about the online marketing strategies/options that exist and put together a marketing plan that is customized for your product.
It's important to do this before you actually build your website and start selling online, too, since the marketing plan you put in place may influence your site's design. Choose one of those marketing ideas on the list above that sounds interesting to you, and do a little research on how to get started.
Step #3: Choose an Ecommerce Platform
The right ecommerce platform can make or break your online store. In one of our previous posts we discussed in detail what you will want to look for in an ecommerce platform, but, in summary, these things include great customer service, attractive aesthetics (check out our beautiful themes here), helpful tools and features, good user interface, top-of-the-line security, and affordable fees and pricing.
Take the time to explore the platforms you are considering, and don't just choose one at random. Not all ecommerce platforms are created equal, after all, and your ecommerce platform is the structure around which you will build your entire business. Make sure you choose one that will give you everything you need to make your online store a success.
Step #4: Build Your Website
Now that you've learned a little bit about how to sell online and chosen a great ecommerce platform, it's time to build your website. While picking a platform with a variety of tools and an easy-to-use interface will make building a good website a lot easier, you'll still want to put in a lot of time and work to optimize your site.
Entire books could be written (and have been written) on optimal web design, but there are a few basics to get started with. For one, you will want to fill your website with crisp, attractive images and stellar written content. People want to know they are buying from a professional, and nothing screams unprofessionalism like shoddy images and poorly written product descriptions. Take the time find some nice images, write some great content, and upload these things onto your website in a way that is easy on the eyes.
Next, you will want to put your products up for sale. If you chose a good ecommerce platform, this step will be simple, and features such as checkout and payment options will already be in place. All you really have to do is list the products in your inventory, upload your images and
product descriptions, and select a few options such as pricing and shipping.
Add a few tweaks to your online store such as interlinking, sign-up forms, testimonials, SEO keywords, and anything else that might increase your chances of making a sale and you'll be set.
Step #5: Implement Your Marketing Strategy
Now that your online store is up and functioning, it's time to start putting your marketing strategy into action to drive people to your new site. What this step looks like will depend largely on the type of marketing strategies you have chosen.
Whatever they are, though, it's important to keep one thing in mind: your marketing strategy is going to constantly change. When you start selling online, you need to remember one thing: change is inevitable. You will find that some things work well, and some things don't work at all, and you'll have to adjust your marketing strategy accordingly.
Don't sweat it if the marketing strategy you end up using is completely different from the one you originally put into place. This trial-and-error evolution of your online marketing approach is all part of building a successful online store.
Step #6: Never Stop Learning How to Sell Online
Even the most successful sellers never stop learning how to start selling online, and they are always looking for ways to improve. The internet is a constantly changing medium, and even if it were to freeze in its current state there would still be more information for online sellers to learn than a single person could ever possibly get through.
The more you learn, though, the better you'll do, and now that you have everything in place you need to be successful selling online, it's time to go out and find what works best. Test new tactics and designs, make adjustments, and never get complacent. Do all of this, and you'll be sure to eventually find a formula that works, even if it takes a little time.
Source: Founderu
About LaraNet: We are a web design firm focused to help you to grow your business and communicate with your customers and prospects using two simple but powerful tools: 1) Interactive Website and 2) Internet Marketing Strategy on social networks like Facebook, YouTube, Twitter, LinkedIn, etc… Whether you want to work with just a web page, or launch or improve your presence on Facebook, Google+, LinkedIn or communicate with your customers through newsletters, or improve the location of your business in the search engines through Search Engine Optimization, or start marketing your products or services online, in LaraNet we can help you.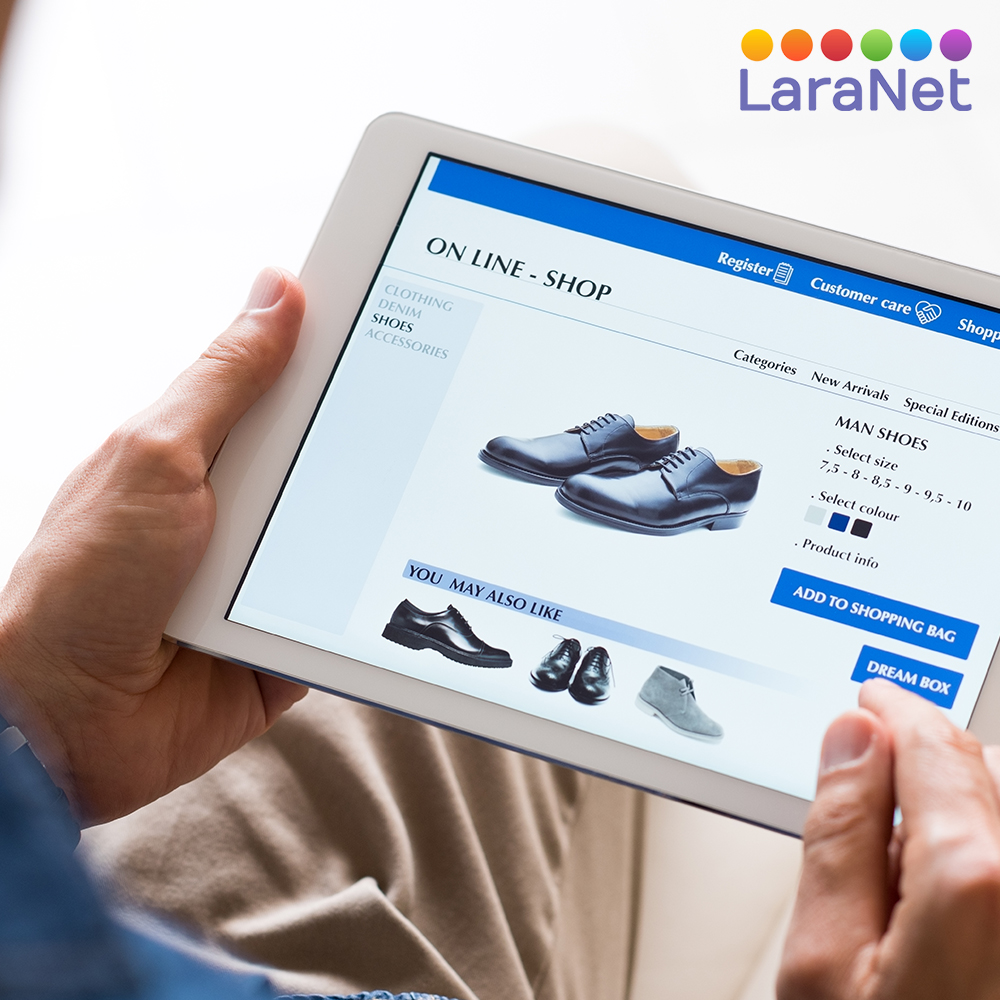 Houston Small Business Websites.
Website designer in Houston, Web Designer in Houston, Web Site Developer in Houston, Webmaster in Houston, Internet Marketing Agency in Houston, Website Consultant in Houston, Enrique Antonio Lara Vidales, LaraNet, Web Design in Houston, Website Development in Houston, Open Source Content Management, Internet Marketing Services, Houston Small Business Websites, Integrated Internet Marketing, Content Marketing Specialist, Community Manager Specialist, Houston Internet Marketing for Small Business.